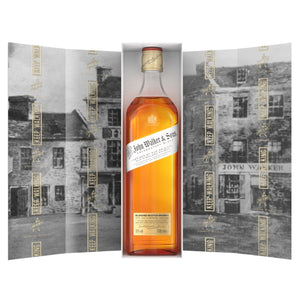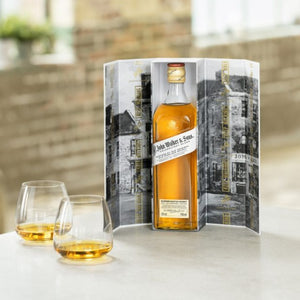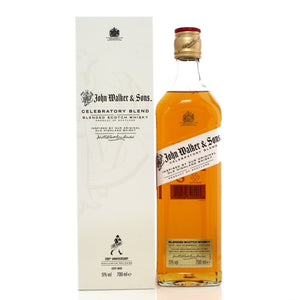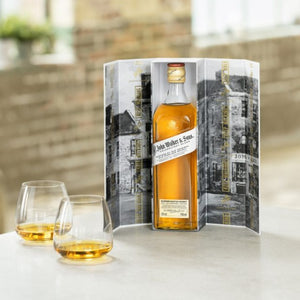 JOHN WALKER & SONS CELEBRATORY BLEND
John Walker & Sons Celebratory Blend
 

takes its inspiration from an old whiskey of the brand '

 
Old Highland Whiskey
 

', the predecessor of Johnnie Walker, which was made around 1860.

 

This whiskey was one of the first expressions of the brand to be shipped to all corners of the world.

 

Johnnie Walker's Celebratory Blend takes your senses on a journey through sweets, subtle spices and even a hint of peat.
Influences of dried raisins, various spices and marzipan develop into hints of nuts, sweets, a hint of peat and a pepper.

 

This whiskey represents a historic moment in Johnnie Walker history, discover it for yourself now!