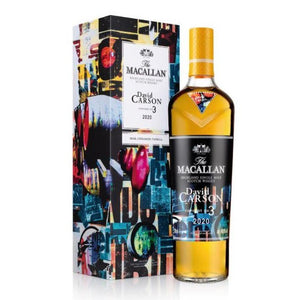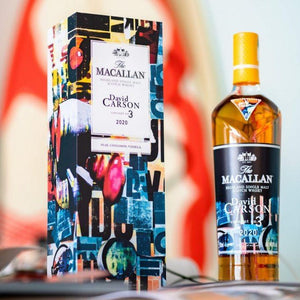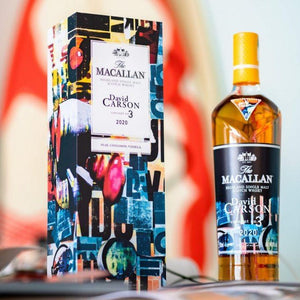 Macallan Concept No.3
Edrington has released the third and final expression in the 'Concept Series' line from its single malt Scotch whisky brand, The Macallan.
Concept No.3 is a no-age-statement whisky that has been matured in American ex-Sherry, European oak and selected refill oak casks. The 40.8% abv expression is a Global Travel Retail exclusive and will be available from The Macallan stores in selected international airports from next month.
The release will then roll out across further GTR hubs from August.
Concept No.3's bottle design was created in collaboration with US graphic designer David Carson who has previously produced work for PepsiCo's Pepsi brand as well as clothing giant Nike.
"Whisky and art fans alike will appreciate the fine balance achieved in this wonderfully uplifting expression, combining fruity notes of pear with warming cinnamon spice and a creamy, vanilla sweetness," said The Macallan's whisky maker, Polly Logan.
The bottling rounds off the Concept Series, which released its first and second iterations in 2018 and 2019 respectively.