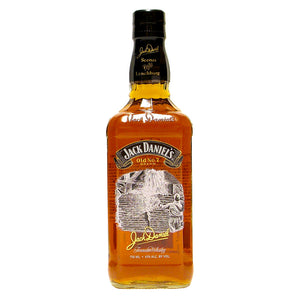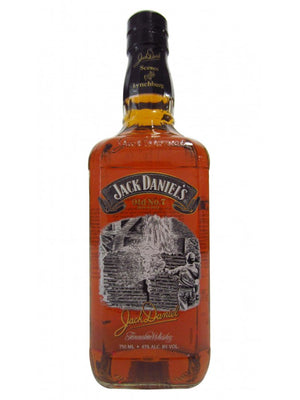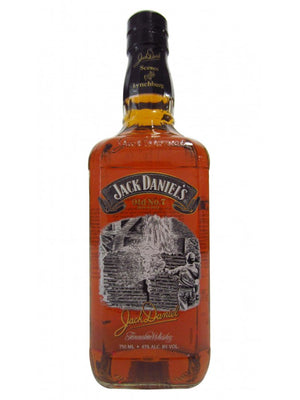 Jack Daniel's Scenes from Lynchburg Number 8 The Charcoal Maker 1L
The image on this bottle depicts a Distillery worker making sugar maple charcoal in the Rickyard. Working with fire to do this job requires much care as one mistake could mean the difference between charcoal and a pile of ash.

Following the U.S. debut of this series in 2003, a new bottle in the series was released every year with the exception of 2010. In the U.S. these "Scenes" bottles are available in a 750ml size with 86 proof whiskey, and are not sold in a box or with a hang tag. This series can also be found in Europe (debuted in 1998) as 1 liter bottles filled with 86 proof whiskey and in Canada as 750ml bottles filled with 80 proof whiskey.