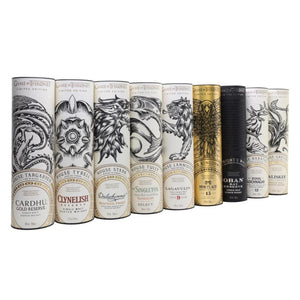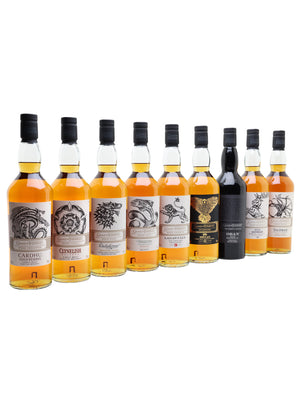 Royal Lochnagar 12 Year Old Game of Thrones House Baratheon
Game of Thrones Single Malt Whiskies
A collection of nine Scotch whiskies to represent the great houses of Westeros and the noble and courageous Night's Watch. Whichever house your allegiance lies with there is something in this set for you. Whether you live for fire like the Mother of Dragons, remain loyal like the Starks or fight tooth and nail for power like the Lannisters, there is a whisky to represent the spirit and essence of each House.
The distilleries chosen for these whiskies are equally prestigious and have characteristics that align with the Houses of Westeros and the Watchers on the Wall.
House Baratheon is represented by Royal Lochnagar, whose reign outlived that of the Baratheons, but whose whisky just as lively and full of character as the fallen House.